[DO NOT EDIT IN VISUAL MODE]
A Universal Declaration of Rights of Nature ?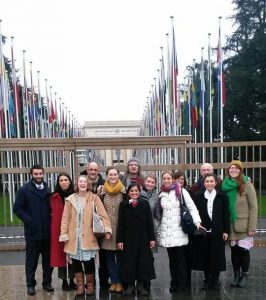 Objectif Sciences International (OSI), a non-profit organisation dedicated to science education organizes a yearly conference in December at the UN Headquarters in Geneva, Switzerland.
This year the conference focused on the potential a Universal Declaration of Rights of Nature could have on our society and planet.
OSI is recognized as an International NGO and has the Special Consultative Status to the Economic and Social Council of the United Nations. For the Geneva Forum a special homepage is maintained by OSI.
Together with many well known activists of the ecological movement and the team of the to come ECI "Rights of Nature", Thomas Eitzenberger, member of the steering group of EEE held a speech introducing the concept of preventing future Ecocide by making it an international crime to hi level politicians and other interested persons from ecological NGOs. Amongst the guests were ambassadors to the UN from countries such as Ecuador, Austria, Switzerland, France, Germany, Afghanistan and many more.
In his speech Thomas outlined not only the criticality to stop currently ongoing or starting ecocidal industrial activities but also that a systemic change is needed. Fighting all kind of symptoms destroying our ecosystems on a global scale will not save our planet and our future and will be in vain due to the systemic massive pressure of the economic system predominant in our society.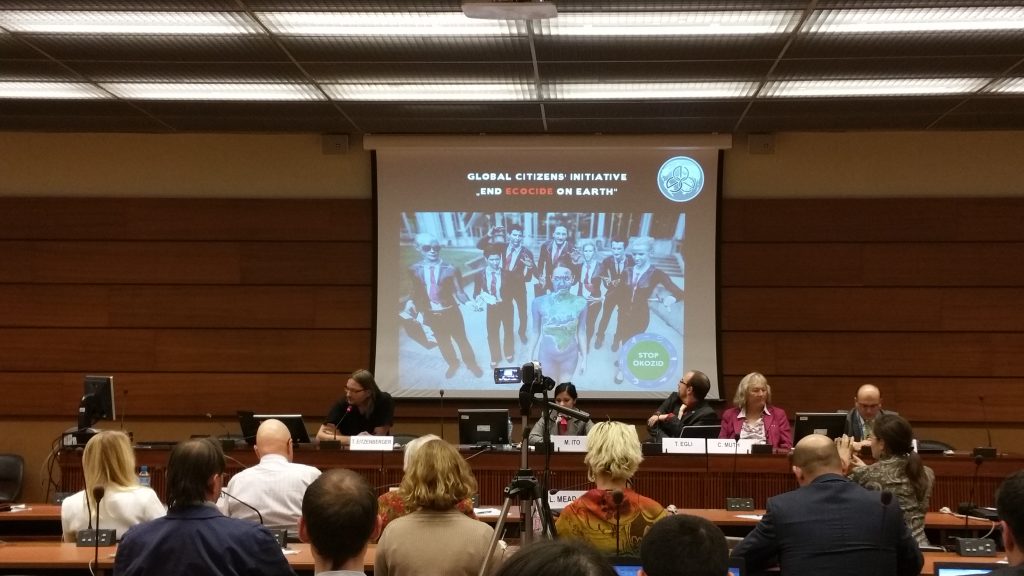 If we are not able to prevent profiteering as most important and single target of economic activities, our ecosystems will be lost. On the other hand, introducing a criminal law to ban Ecocide could have an immense effect, in that it would block money flooding the fossil industry from now on, freeing these resources to create new sustainable and renewable products.
A world with an international law to prevent Ecocide would allow CEOs and leaders around the globe to cancel or stop projects destroying nature with the simple argument, that this actions would be illegal and that they will not go to jail for these projects.
Following Thomas, Mumta Ito from the ECI "Rights of Nature" introduced their legal concept of protecting nature. A concept that might need some more years to become reality but could well be the follow up to the ecocide law at the end of the transformation our society needs to establish basic rights to nature and ensure our ecosystems are protected by giving them rights.
Check picture Gallery :
By clicking on the picture showing the UNO headquarter below you can browse all pics made throughout the day: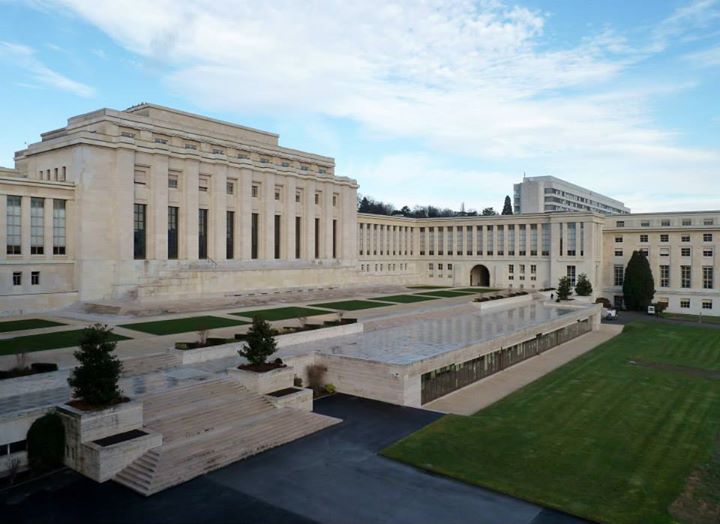 Videos