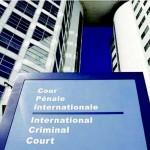 As part of our work towards the inclusion of ecocide crime within international law, End Ecocide on Earth convened a group of legal experts. This group has drawn up a legal document providing the text for an amendment to the Rome Statute to include the crime of Ecocide. We are involved in lobbying state representatives to propose and support our Ecocide amendments with the view to working towards an International Criminal Court Review Conference.

 ICC-Amendements-Ecocide-ENG-Sept-2016
For more information about the amendment and its interpretation read our Amicus document:

 Amicus-ICC-crime-of-ecocide-amendments
If you have any high level contacts in your country (ministry / parliament / prime ministers office …) please do not hesitate and contact us at info@endecocide.eu to arrange a meeting where we can discuss potential lobbying activities.