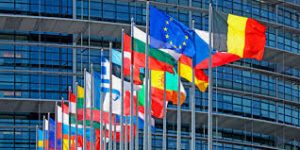 The European Crime Directive, 2008 directive on the protection of the environment through criminal law is currently being revised.
European Parliament Briefing note on Revision of Directive 2008/99/EC – Protection of the environment through criminal law
This presents an opportunity to add ecocide as a new criminal offense. This would create an enforceable deterrent to the most severe and either widespread or long-term harms to nature.
We are now entering the final stages of the Trilogue Negotiation which will be determined on the 2nd October. 
How can I support this initiative?
On the 2nd October 2023 the Trilogue negotiations will reach an end. This is the last opportunity to ensure that the most serious harms to the environment are included in this revision of the European Environmental Crime Directive.
You can support ongoing calls for the inclusion of the most serious crimes in this legislation by signing the following petition https://act.wemove.eu/campaigns/oil-spill-deforestation, which already has over 600,00 signatures and by writing to your Justice Minister.
To find out more visit: https://www.stopecocide.earth/eu-crime-directive-position-paper
To write to your Justice Minister you can use this draft letter: https://static1.squarespace.com/static/5ca2608ab914493c64ef1f6d/t/650c572aa277bf38fdf1bf5b/1695307562879/Letter+to+Justice+Minister.pdf
These endorsements will be used to demonstrate the strength of support from civil society for the inclusion of the crime of ecocide into the European Crime Directive.